The 22nd Ho Chi Minh Communist Youth Union Congress at Hanoi University of Pharmacy.
On 7th April 2012 Ho Chi Minh Communist Youth Union of Hanoi University of Pharmacy held the 22nd Congress (2012- 2014).
​
Representing Hanoi Youth Union Branch, Nguyen Hong Dan, Deputy Secretary, Chairman of Hanoi Youth Association and other members attended and supplied concrete guidance to the Congress. On behalf of the University Management Board, Asso. Pro. Thai Nguyen Hung Thu, Vice Rector, other representatives from the University Departments and committee along with 168 members gathered at the Congress. The Congress also had the honour to welcome other representatives from Hanoi Medical University, Hanoi Agricultural University N1 and Hanoi University of Civil Engineering.
At the begining, Nguyen Hoang Anh on behalf of the Chairman Delegation made a report on the results of the Union movement of Hanoi University of Pharmacy of the 21st term. In the report it was pointed out that under the management of the University Party Committee, Hanoi Youth Union Branch, Ho Chi Minh Communist Youth Union of the University (the 21st term) continued and brought into play the previous term achievements launching many movements in which the activities brought about the practical results and that attracted the youth participation. Especially, through these movements the youth made great efforts to bring into play the Unit heroic traditions and made contribution to sustaining and promoting the training quality.
The 22nd Ho Chi Minh communist Youth Union Congress of Hanoi University of Pharmacy completed its agenda. The Congress accepted the steering speeches from Deputy Secretary to Hanoi Youth Union Branch and the University Management. The Congress initiated Trade Union policy and student movement direction with the norm and solution for the next term of office (2012-2014), based on permeating the resolution of the 19th Communist Party Congress, grasping thoroughly concrete guidance of Hanoi Youth Union Branch, bringing into play the achievements, renovating the action measure, setting up emulative movement, encouraging the young to promote their positive, creative and active role in accomplishing political tasks and meeting the requirements of industrialization, modernization and international integration.
Enhancing democratic spirit, high sense of responsibility, The Congress elected the committee for the term of office 2012-2014 including 15 comrades. 2 full members,1alternate member were selected to attend the 14th Congress of Hanoi Youth Union Branch
Some pictures dopening
uring the ceremony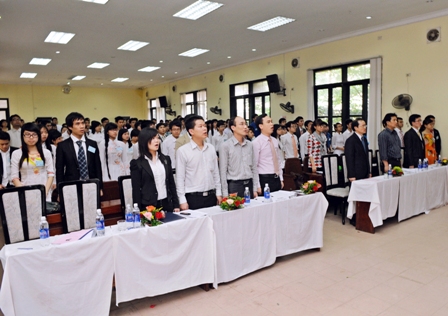 Representatives at the Congress opening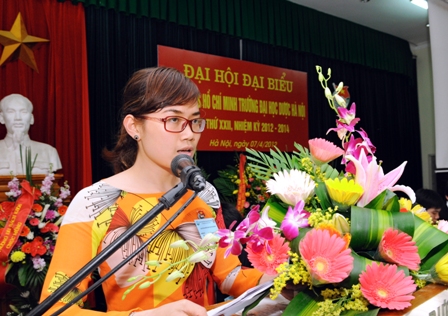 Than Thi Kieu My on behalf of the Chairman delegation is making an opening speech
 Nguyen Hoang Anh on behalf of the Chairman delegation is reporting the achievements of XXI term and the line of action for XXII term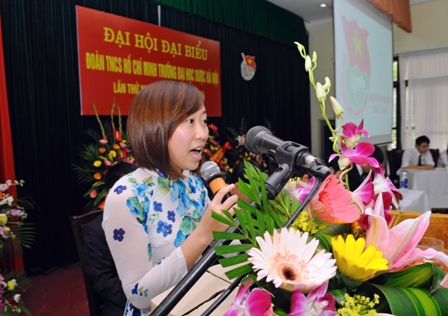 Nguyen Thi Kim Chi is making a speech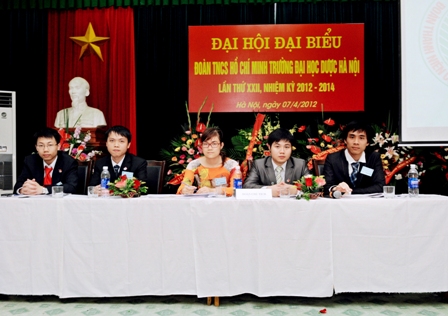 The Chairman delegation from left to right : Le Ngoc khanh, Nguyen Hoang anh, Than Thi Kieu My, Nguyen Hoang Linh, Luc Tuan Tu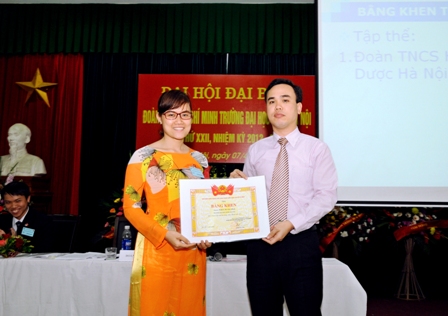 Nguyen Hong Dan, Deputy Secretary Hanoi Youth Union Branch is granting a certificate of merit to The University Youth Association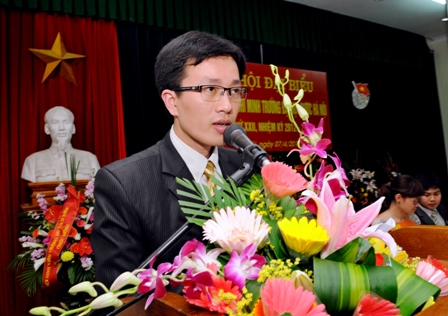 Duong Van Tu , The Head of Vote Counting is reading the Congress election minute on The XXII term Committee and the result of votes for the members sent to the 14th Congress of Hanoi Youth Union Branch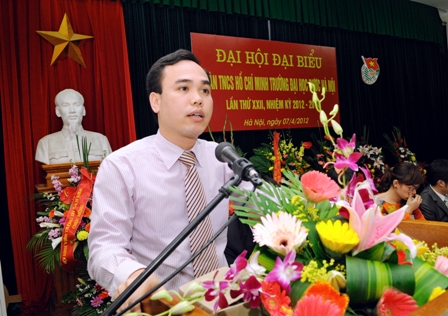 Nguyen Hong Dan, Deputy Secretary Hanoi Youth Union Branch is making a speech and supplying concrete guidance to the Congress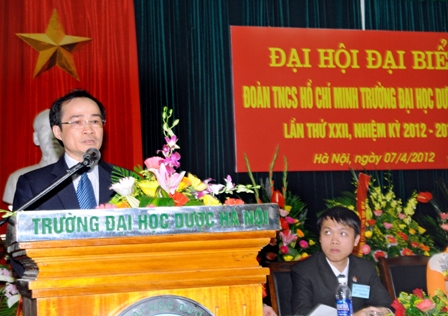 Associate Professor Thai Nguyen Hung Thu, Vice Rector is making a speech and supplying concrete guidance to the Congress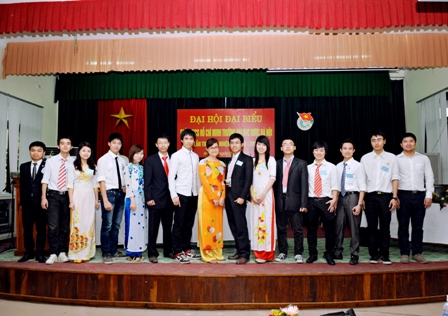 22th The University Youth Association Committee (2012-2014)
---
13-02-2014